Intensiv20 is a large-scale educational collaboration between the Moscow Subway (the Moscow Metro) and The State Tretyakov Gallery. Our goal was to increase art awareness in general and promote the State Tretyakov Gallery with its remarkable collection of the 20th century Russian art. The Metro riders were taking this free course in art on the run. Escalators, platforms, trains and digital communication were all designed to сatch the eye, arouse interest and involve.

Эскалаторный спуск стал дорожной шпаргалкой по искусству 20 века. 36 фигурных форматов украсили стены станции метро Парк Культуры на время проекта.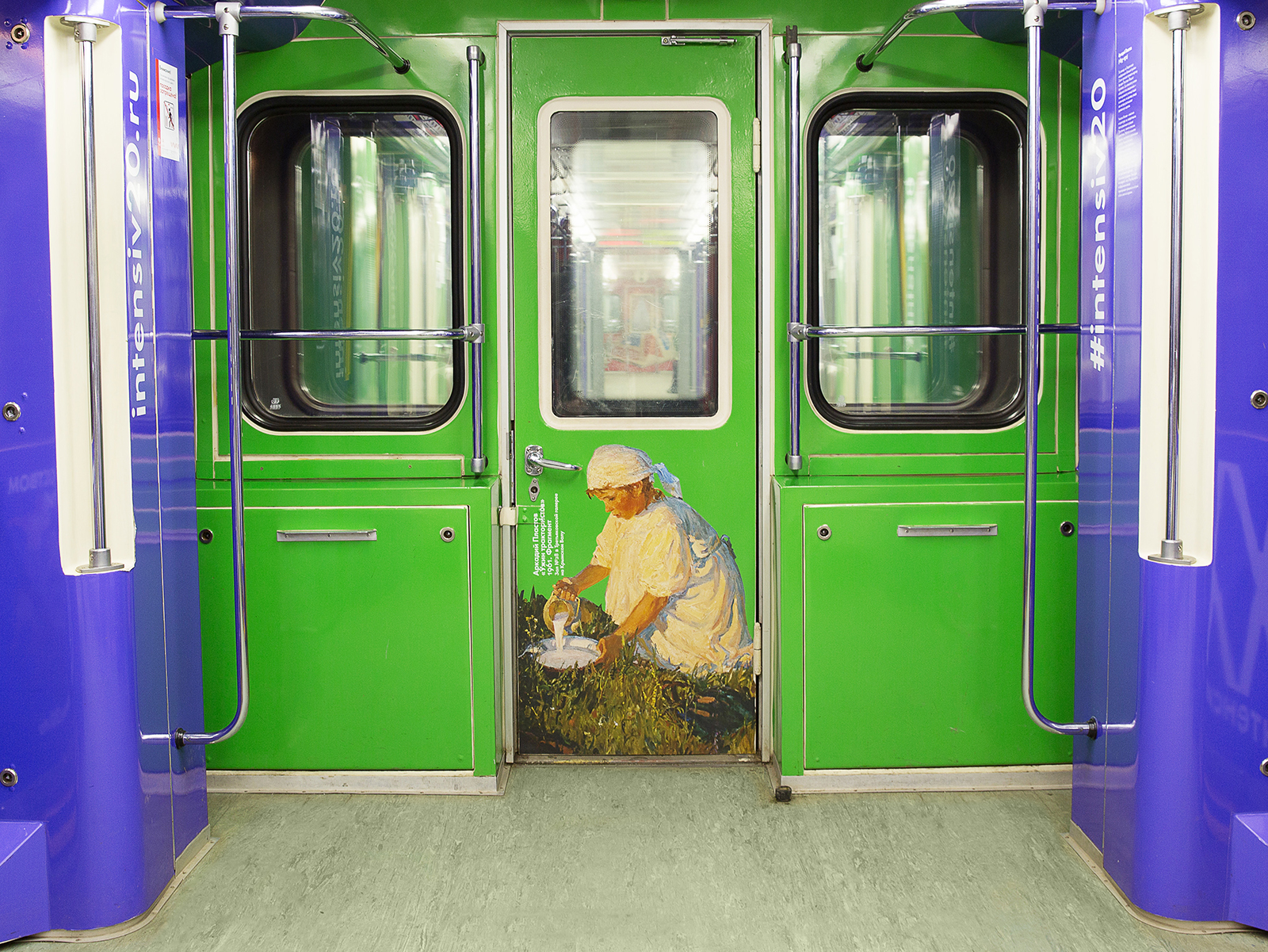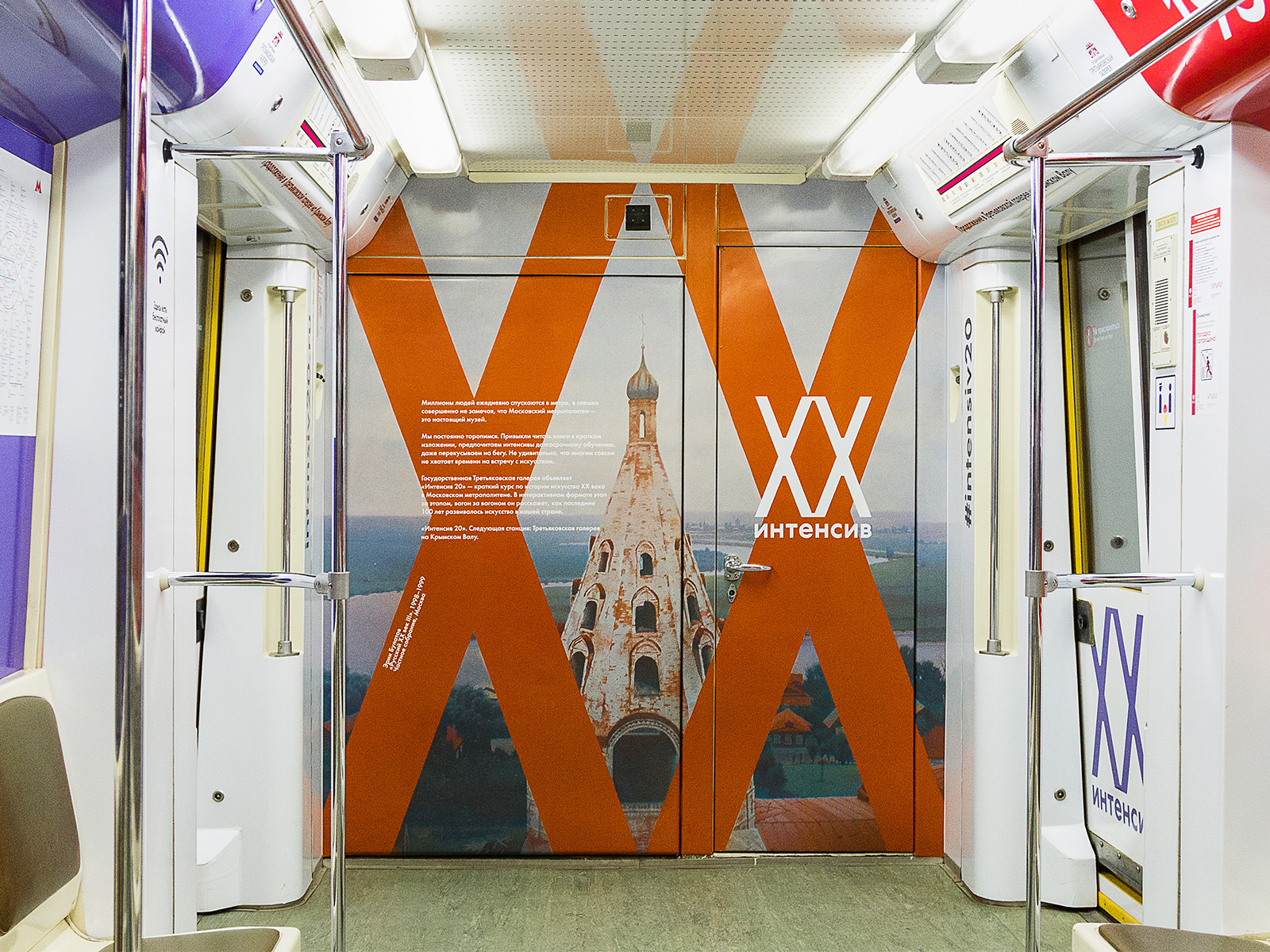 Отдельный кайф — торцы и пролёты поезда.